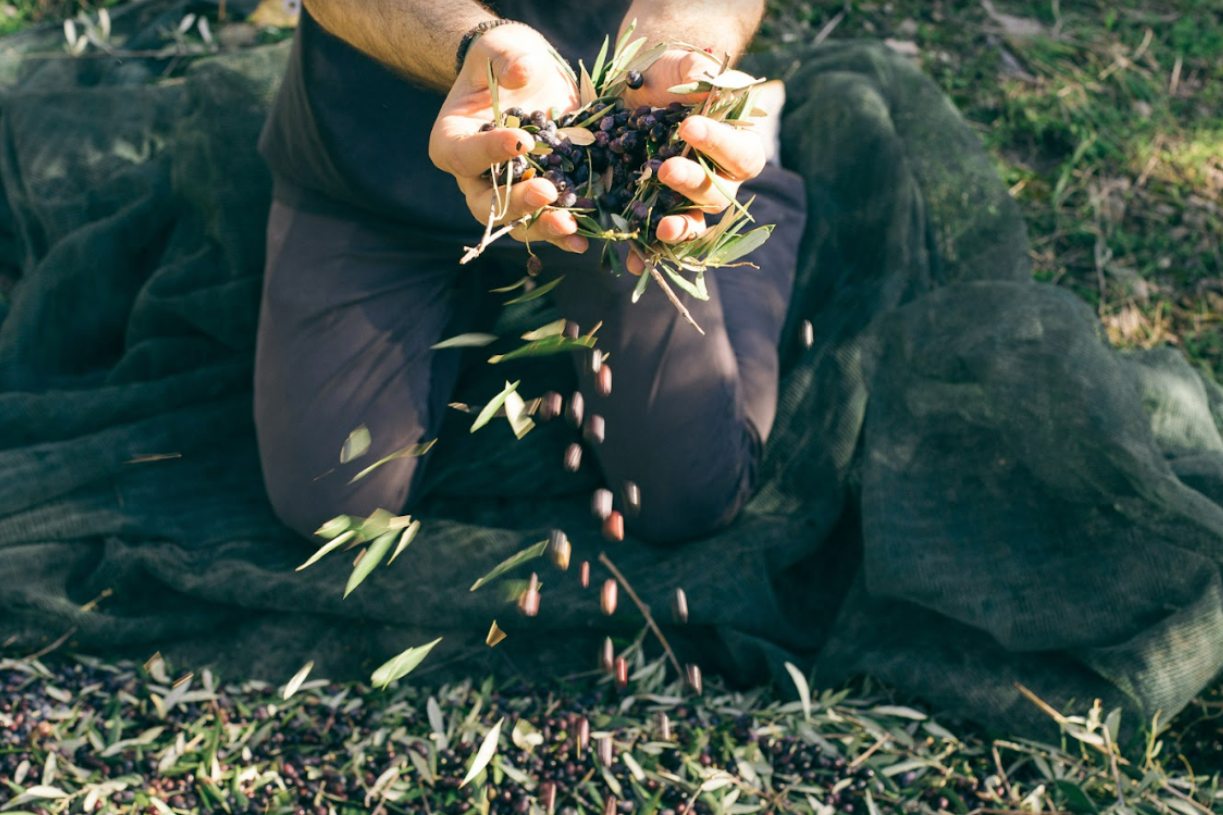 Our Ageras EVOO's journey starts in Martha, a village in Central Crete, where our olive groves are located. Our extra virgin olive oil is extracted from the wind-pollinated Koroneiki variety of olives, which is considered the best amongst the other varieties. The wind, the Cretan soil, and the Mediterranean sunlight combine to give our olive oil's rare quality and taste.
The production process starts with the picking of the olives, which is done when they are at their peak of ripeness, during the early winter months. Early-harvest olive oil is more nutritious, rich in polyphenols and antioxidants. The olives are collected in hessian fabric sacks, and transported to the oil mill within 24 hours.
We follow the cold extraction method for the oil's extraction, which ensures that Ageras's acidity levels stay well below 0,4%, protecting its nutritious ingredients. Following this, Ageras EVOO is stored away safely in our specifically designed wholly-painted white bottle, which fully protects the olive oil from sunlight and heat, ensuring that it reaches your kitchen shelf as pure as it was right after its extraction.